OUR RECOMMENDED Bausch + Lomb PRODUCTS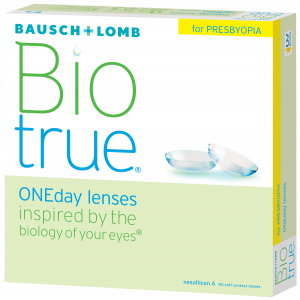 Biotrue ONEday for Presbyopia
If you find yourself holding books, menus and phone screens farther and farther away in order to focus properly, or if close work, like reading or handwriting, gives you headaches or eyestrain, you may be showing early signs of presbyopia. Biotrue ONEday for Presbyopia daily disposable multifocal lens has a 3-Zone Progressive Design to help you see clearly and comfortably with your contacts, up cl ...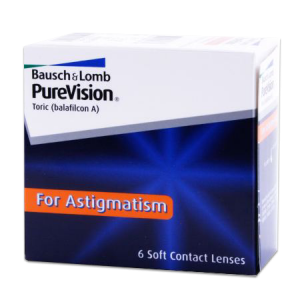 PureVision Toric For Astigmatism
PureVision Toric (balafilcon A) Visibility Tinted Contact Lens is indicated for daily wear or extended wear from 1 to 30 days* between removals, for cleaning and disinfection or disposal of the lens, as recommended by the eye care professional. The lens is indicated for the correction of refractive ametropia (myopia, hyperopia and astigmatism) in aphakic and/or not-aphakic persons with non-disease ...
OUR

Bausch + Lomb PRODUCTS